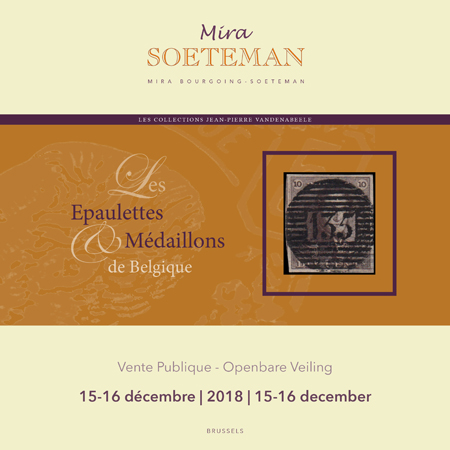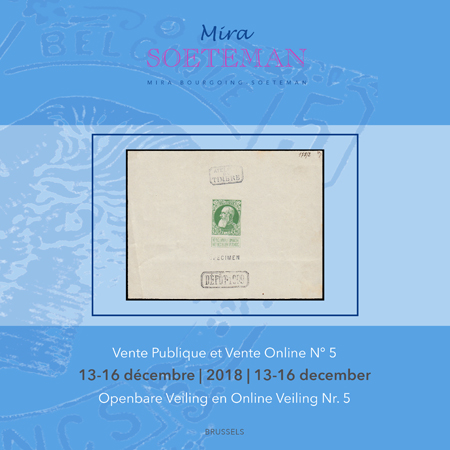 Dear fellow Philatelists,
The Public Auction is available !
Useful information on how to proceed with our sale, which will come to start on Saturday 15 & Sunday 17 december 2018. You can already visit the site to discover all the lots. The precise time of the closing of the sale is indicated on each lot screen.
Orders
If you think that you cannot be in front of your computer when the sale is closed, you can place orders by clicking on the "New order" button of each lot. This offer will then appear in regard to "Your maximum offer."
The offers are accepted till the last second. So you can always make a new offer up, provided that it is higher than your previous offers.
Moreover you can bid by using the "+" button on the screen of the batch.
Purchase orders
You can always send us your purchase orders in writing by mail, post or by fax. The relevant form can be downloaded from the site (see the menu). Chronological priority will always be given.
Purchase limit
Every buyer is granted a purchase limit, usually fixed at €2500. Customers who are well known to us will be automatically granted a higher limit, which will be displayed, likewise automatically. Please contact us for any particular request.
This purchase limit takes account of your bids and/or your stakes. Its precise balance is displayed in "You still have." When your purchase limit is reached, you cannot place any more bids. Conversely, when the lots are auctioned off, if bids made did not succeed, your purchase limit will be re-increased by the exceeded amount of your bid if the lot is sold to another client. This enables you bid on subsequent lots up to the total of your purchase limit.
Registration/login
Every person who wishes to act as a potential buyer must register to get access to the purchase tools. Information provided remains confidential and will not be disclosed to any firm other than "Mira Soeteman".